Windows Streaming
Instant gratification with broadband streaming! Anytime Minutes lets you watch at your leisure.
Stream without saving
Start viewing immediately
Windows PC and broadband connection required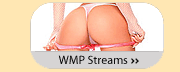 Windows Download
Download DVD-quality movies to your PC. View as often as you like for 7 or 30 days.
Offline viewing after download (1-5 hours)
Windows PC and fast broadband connection required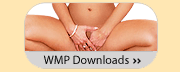 DivX Download
Watch DivX downloads as many times as you want during your selected rental period.
View as often as you like for 7, 14 or 30 days
Windows PC and broadband connection required